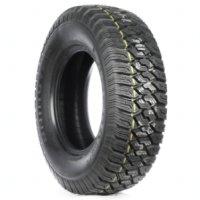 LAREDO HD/T
Size: 225/75R16 | Article ID: 601553 | Manufacturer Code: 92503
Estimated Subtotal:
$771.96
Prices are valid as of 7/12/2020 and are subject to change.
Taxes and local fees not included.
Compare
Purchase tires online and schedule installation at a BJs Tire Center.
2 Business Day Appointment
May be Available at Your Club!
Subject to Club availability.
Features
Aggressive tread design
Studable tire with RMA Severe Snow Traction rating
DuraShield® construction
TrU-Form technology
Manufacturer Warranty: Standard Limited Warranty (All Uniroyal® Tires)
Benefits
Serious on- and off-road traction.
Conquers the winter elements.
Durability and reliability on- and off-road.
Delivers long, even treadwear by equilizing stress on the contact patch.
Tire Specifications
| | | |
| --- | --- | --- |
| Tire Size | LT225/75R16 | |
| Load Rating | 115/112 | |
| Speed Rating | Q | 100 mph (160 kph) |
| Sidewall | BSW | &nbsp |
| Load Range / Ply Rating | E | 10 |
| Load Capacity | 2680 | pounds (lbs) |
| MSPN | 92503 | |
| Item Number | 601553 | |
Question & Answer Content
Shipping & Returns Content